Shopping Cart
Your Cart is Empty
There was an error with PayPal
Click here to try again
Thank you for your business!
You should be receiving an order confirmation from Paypal shortly.
Exit Shopping Cart
757.560.4035
voice or Text
BEST VALUE IN RESIDENTIAL AND COMMERCIAL RENOVATION, PAINT & FLOOR
LIMITED ONE YEAR WARRANTY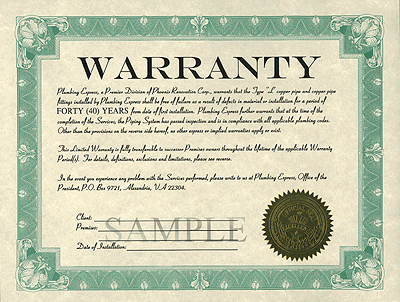 Our Goal is to serve all of your project needs with only the highest level of professionalism. Joe, Vito & Company is a Contractor with Promise and Integrity that will deliver to you 100% Total Customer Satisfaction.
Subject to the limitations set forth below, for a period of 12 months from the date of completion of the work described on the contract or proposal, Joe, Vito & Company, LLC (the "Contractor") will repair resulting from defective workmanship. Repairs under this limited warranty will be performed only on the specific areas. This warranty excludes, and in no
event will Joe, Vito & Co.. be responsible for consequential or incidental damages caused by accident or abuse, normal wear and tear, temperature changes,settlement or moisture.
For this warranty to be valid, you must:
* Pay the full contract price.
* Retain a copy of the original contract.
* Retain a copy of your canceled check or other evidence of payment in full.
* Pay for all materials used to perform the repairs.
* Make the property accessible to the Contractor to perform the repairs.
THIS LIMITED WARRANTY IS THE ONLY EXPRESSED WARRANTY MADE BY THE CONTRACTOR AND IS IN LIEU OF ALL OTHER WARRANTIES, EXPRESSED OR IMPLIED. THIS WARRANTY COVERS ONLY THOSE SERVICES PROVIDED BY THE CONTRACTOR TO THE ORIGINAL PURCHASER NAMED ON THE FRONT OF THE CONTRACT OR PROPOSAL. IN NO EVENT SHALL THE CONTRACTOR BE LIABLE FOR INCIDENTAL OR CONSEQUENTIAL DAMAGES OR DAMAGES IN EXCESS OF THE ORIGINAL CONTRACT PRICE. THIS WARRANTY MAY NOT BE ALTERED OR EXTENDED FOR ANY PURPOSE UNLESS DONE SO IN WRITING IN A DOCUMENT EXECUTED BY ALL PARTIES TO THE CONTRACT.
/